Toni Naples is an actress known for her B-movie roles, including Deathstalker II, Dinosaur Island, and Sorceress.
Biography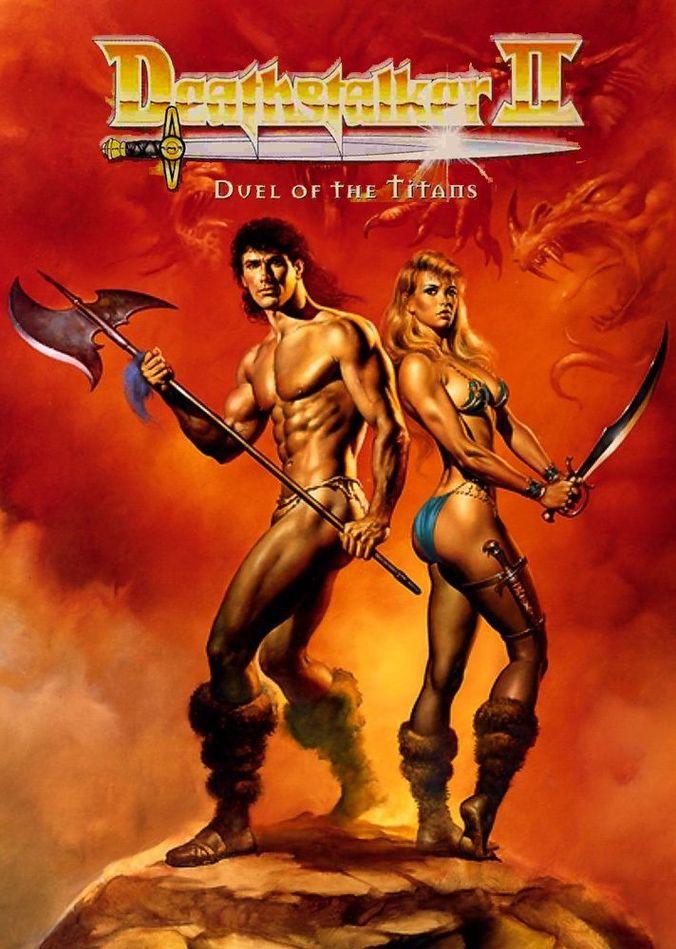 Toni Naples was born as Karen Rosemary Chorak in Los Angeles, California on May 3rd, 1952. She starred in a wide range of B-movies throughout the 1980s, including many productions from Roger Corman's company. Most notably, she played Sultana in the sword-and-sorcery film Deathstalker II, alongside John Terlesky. She also had a bit appearance as a bathing suit model in the 1986 cult horror classic Chopping Mall, which also starred Terlesky.
Other films she appeared in include Prison Heat, the 1994 Jurassic Park ripoff Dinosaur Island, and a leading role in Sorceress.
She now works as a producer in Hollywood.
Filmography
Toni Naples has starred in these films:
Female Mercenaries (1983)
Doctor Detroit (1983) as Dream Girl
The Turn-On (1985) as Harold's Wife
Chopping Mall (1986) as Lead Bathing Beauty
Deathstalker II: Duel of the Titans (1987) as Sultana
Hard to Die (1990) as Sgt. Phyllis Shawley
Transylvania Twist (1990) as Maxine
Sorority House Massacre 2 (1990) as Sgt. Shawlee
Munchie (1992) as Mrs. Blaylok
Final Judgement (1992) as Dancer #2
Little Miss Millions (1993) as Biker Chick
Prison Heat (1993) as Hellena
American Yakuza (1993) as Mrs. Campanela
Munchie Strikes Back (1994) as Newscaster
Dinosaur Island (1994) as Queen Morganna
Sorceress (1995) as Maria
The Assault (1996) as Jodi
Fugitive Rage (1996) as Helga
Gallery