The Warrior and the Sorceress (1984)
The 1984 film The Warrior and the Sorceress is a sword-and-sorcery movie produced by Roger Corman. Although low budget, the film has since become a cult staple within the genre. The movie was shot in Argentina and stars David Carradine, María Socas, and Luke Askew.
The costume that David Carradine wears in the film is the same costume he wore in Dune Warriors. The director quit the movie during editing, after he was two weeks too late, so another editing team finished the film back in the United States. Footage shot for the film was also included in another film, 1989's Wizards of the Lost Kingdom II.
Plot Summary
The desert planet Url has two suns, and is located in a galaxy far away from Earth. There are two barons, named Zeg The Tyrant (played by Luke Askew) and Bal Caz (played by Guillermo Marín) who are locked in a battle over a water source, a small spring in a village called Yamatar.
A warrior named Kain (played by David Carradine) says that his fighting prowess will be available to whoever pays him the most. However, a captured sorceress named Naja (played by María Socas) alters Kain's goal to saving the village from the evil warlords. Kain decides to kill bring them down and does so with considerable flair.
Gallery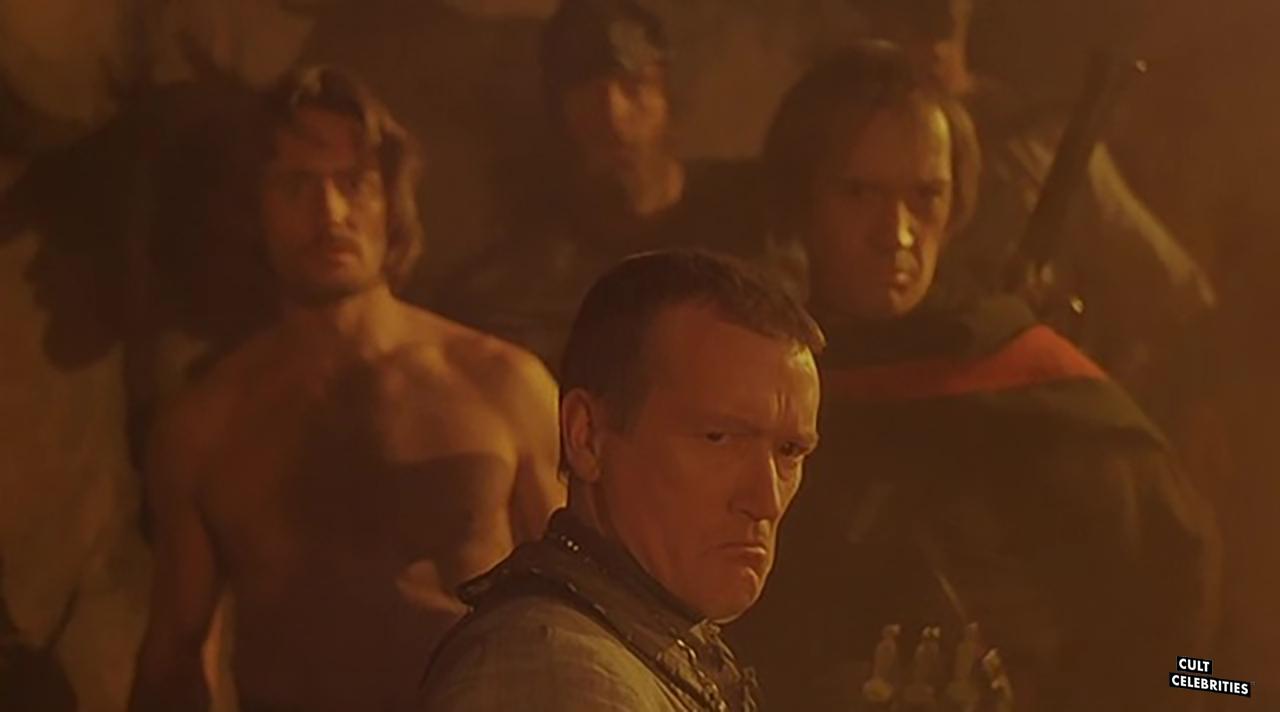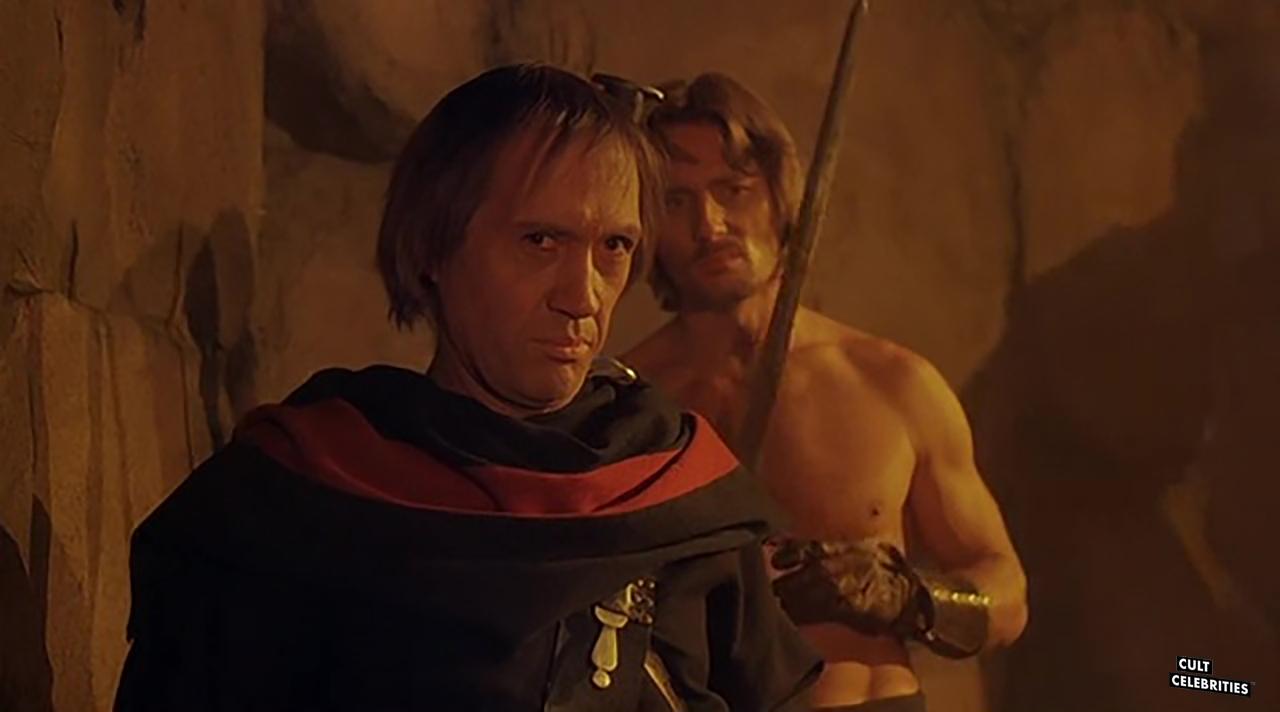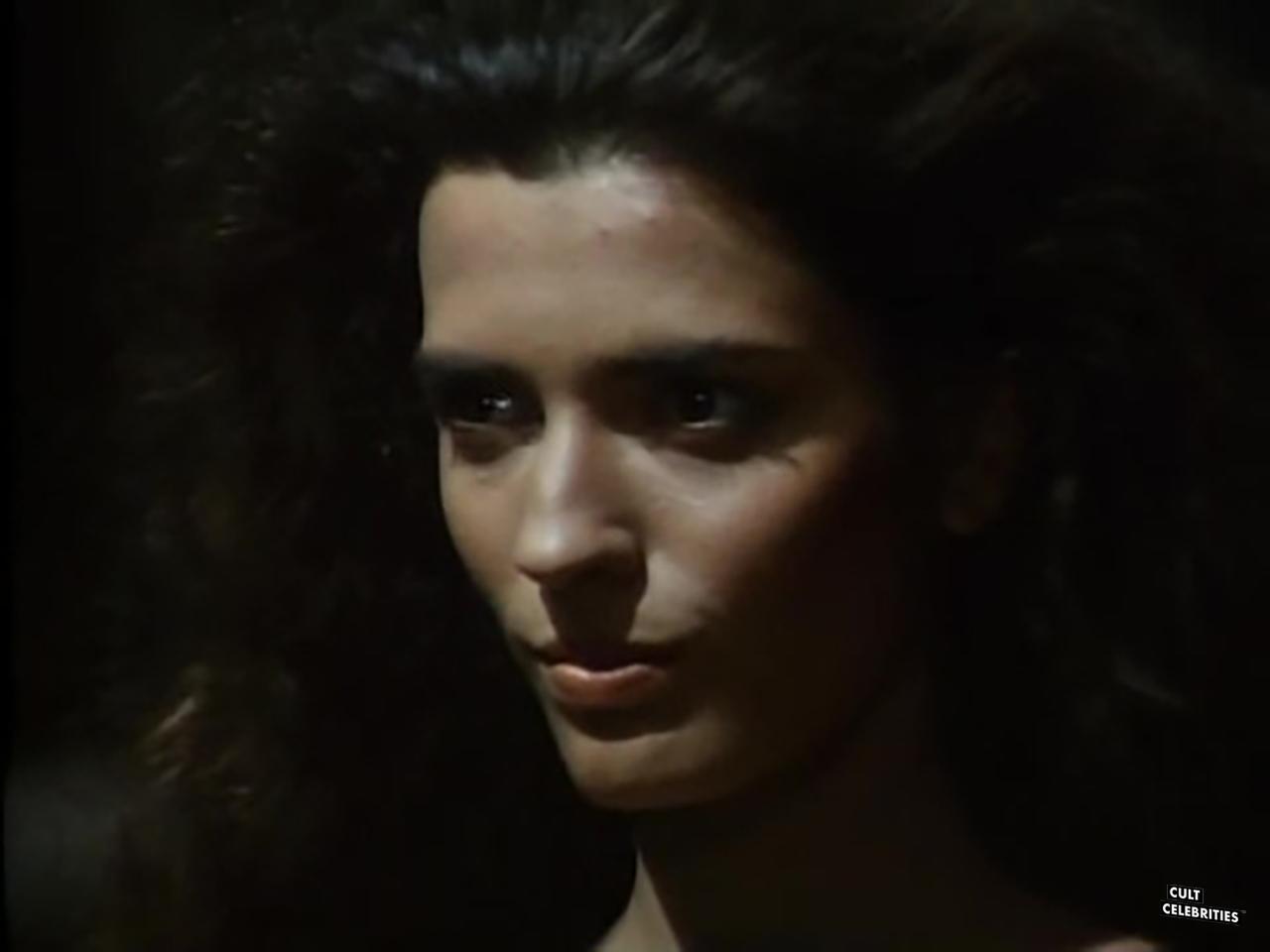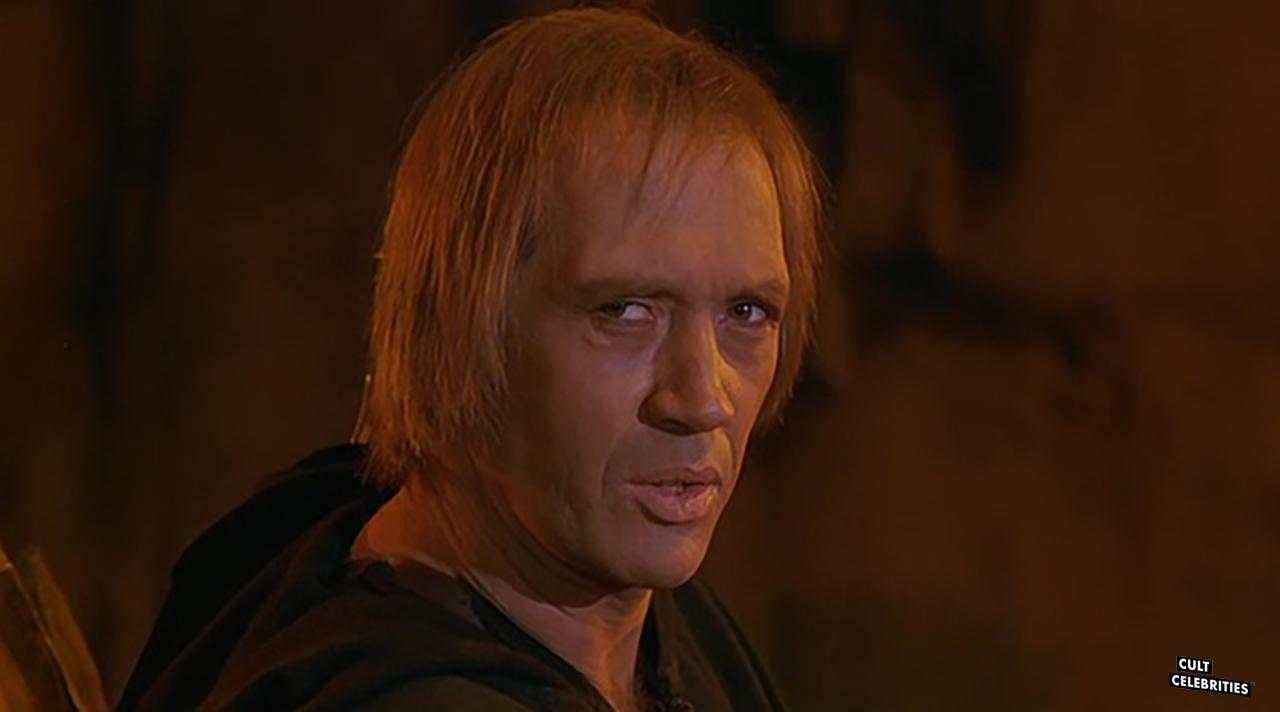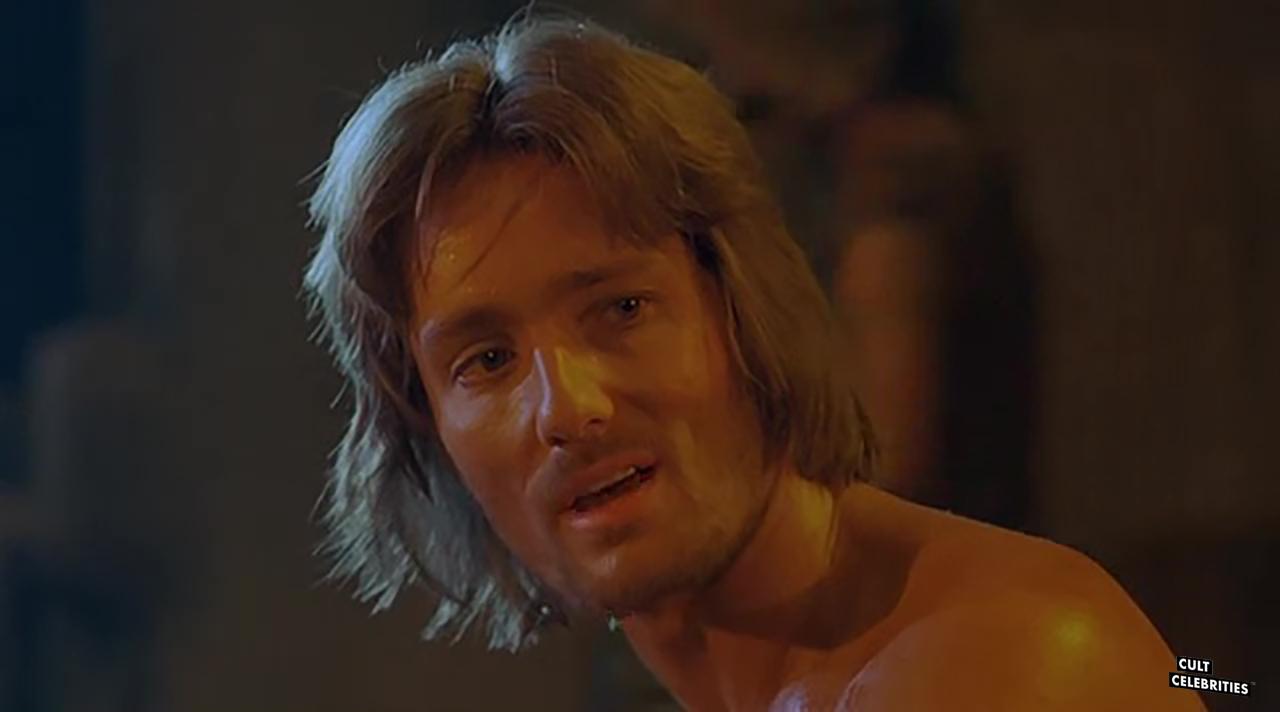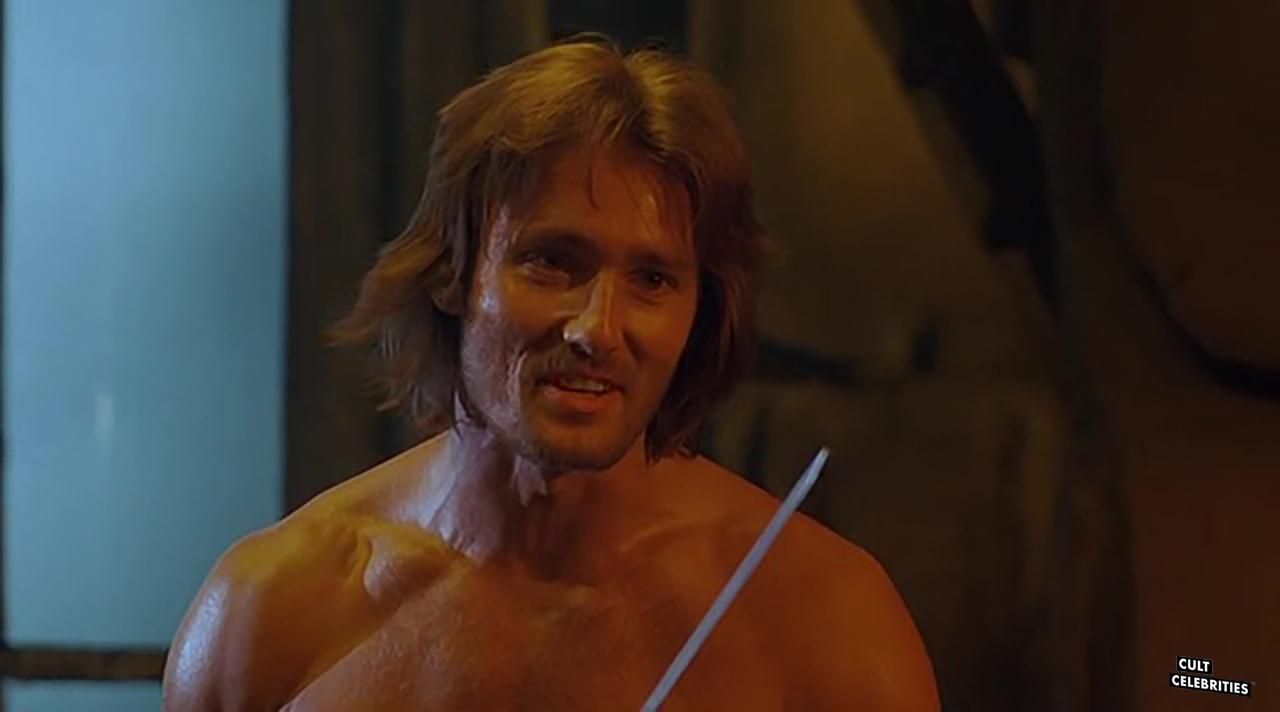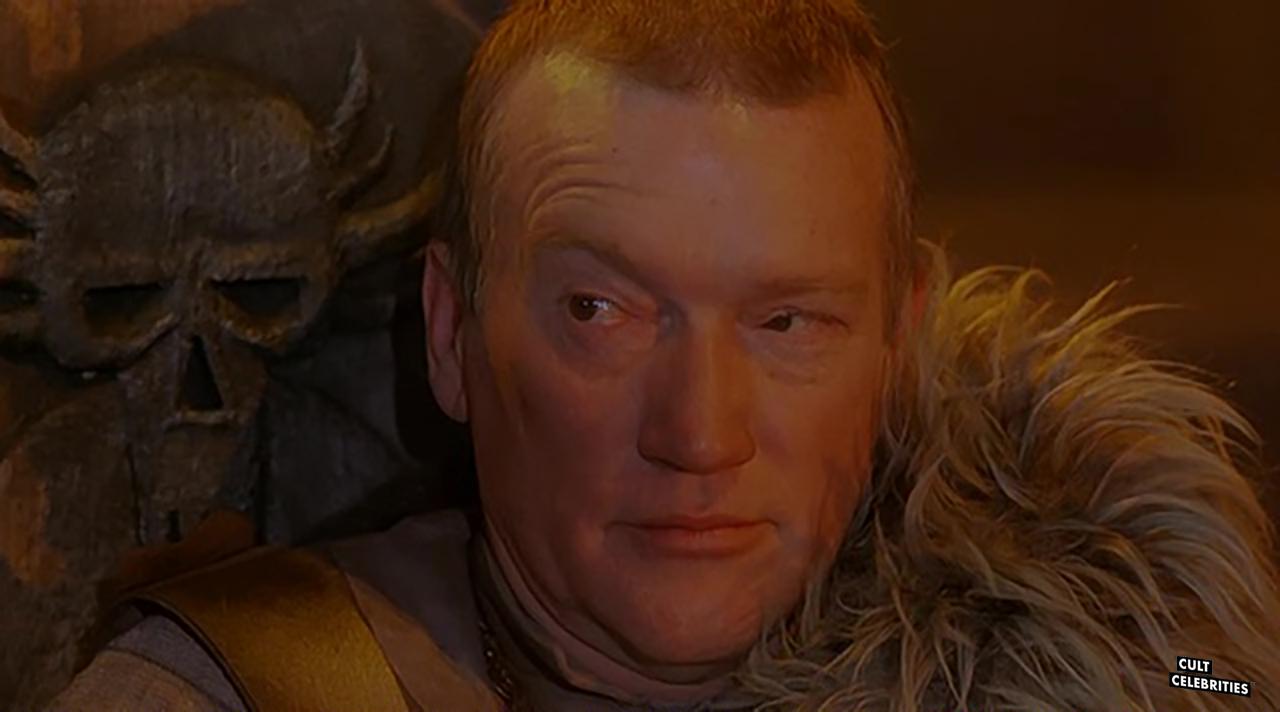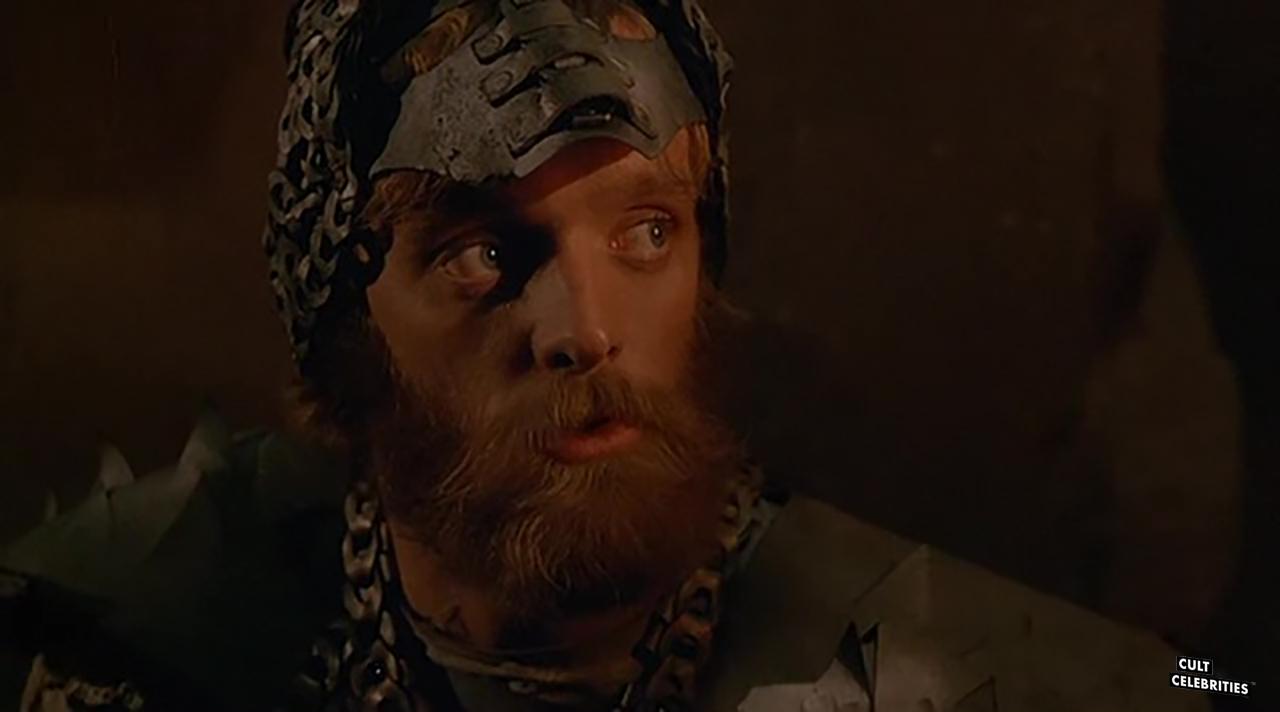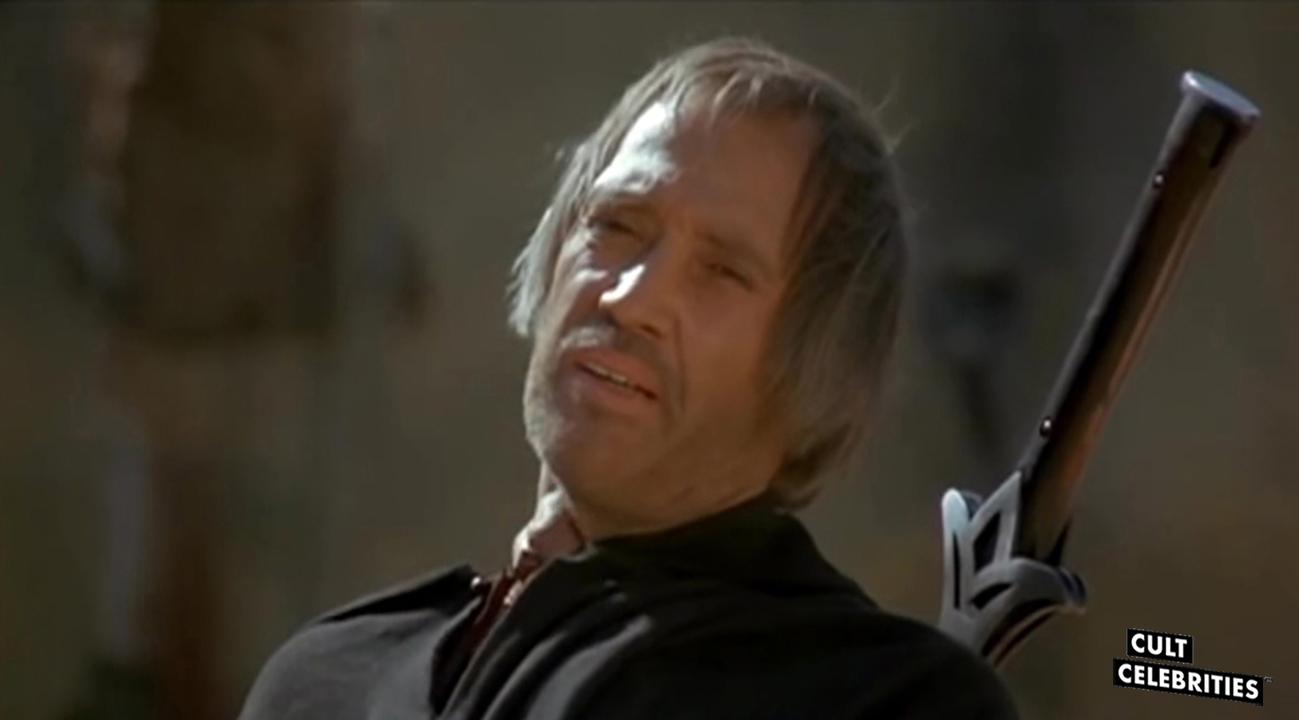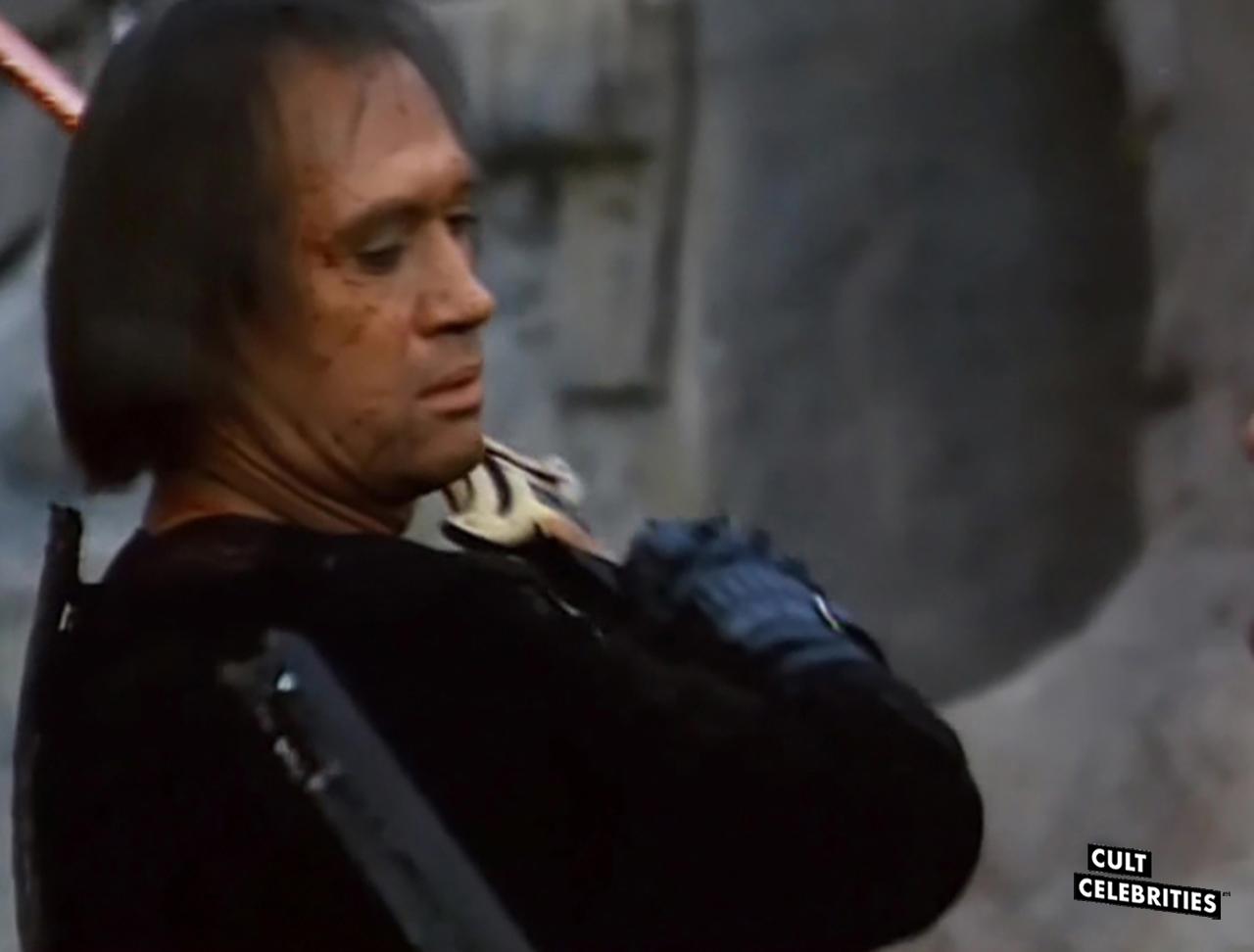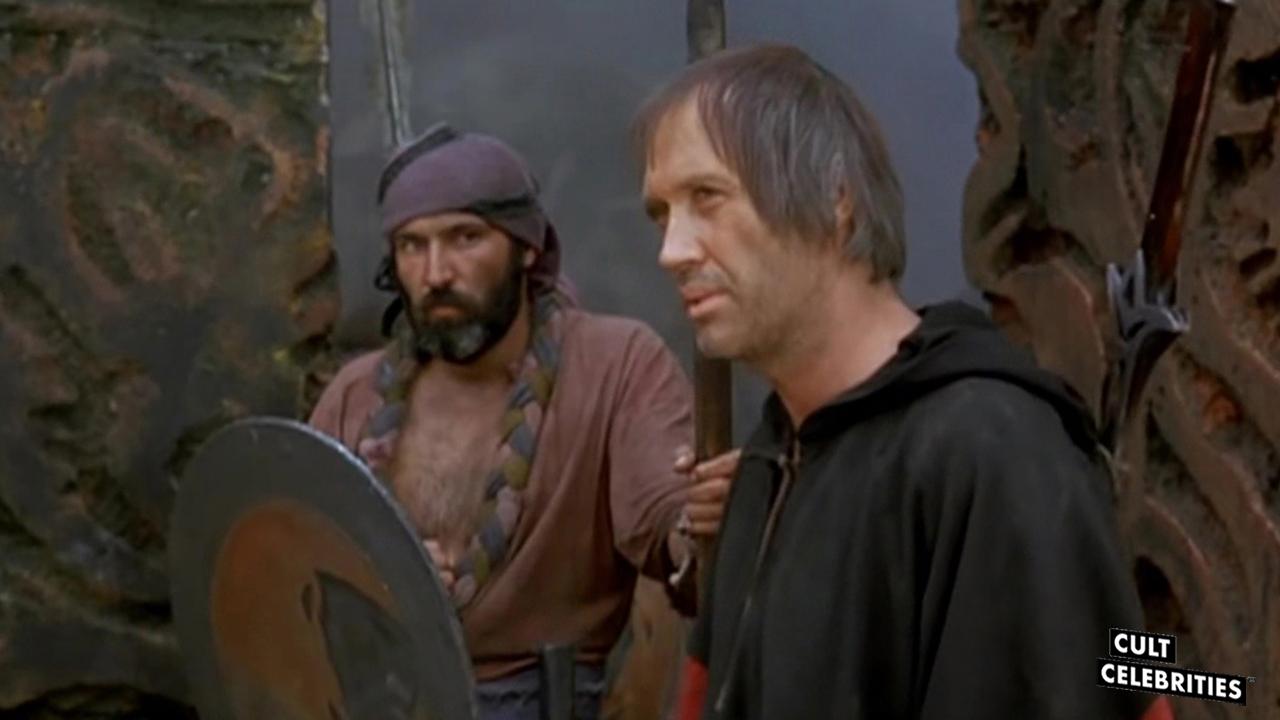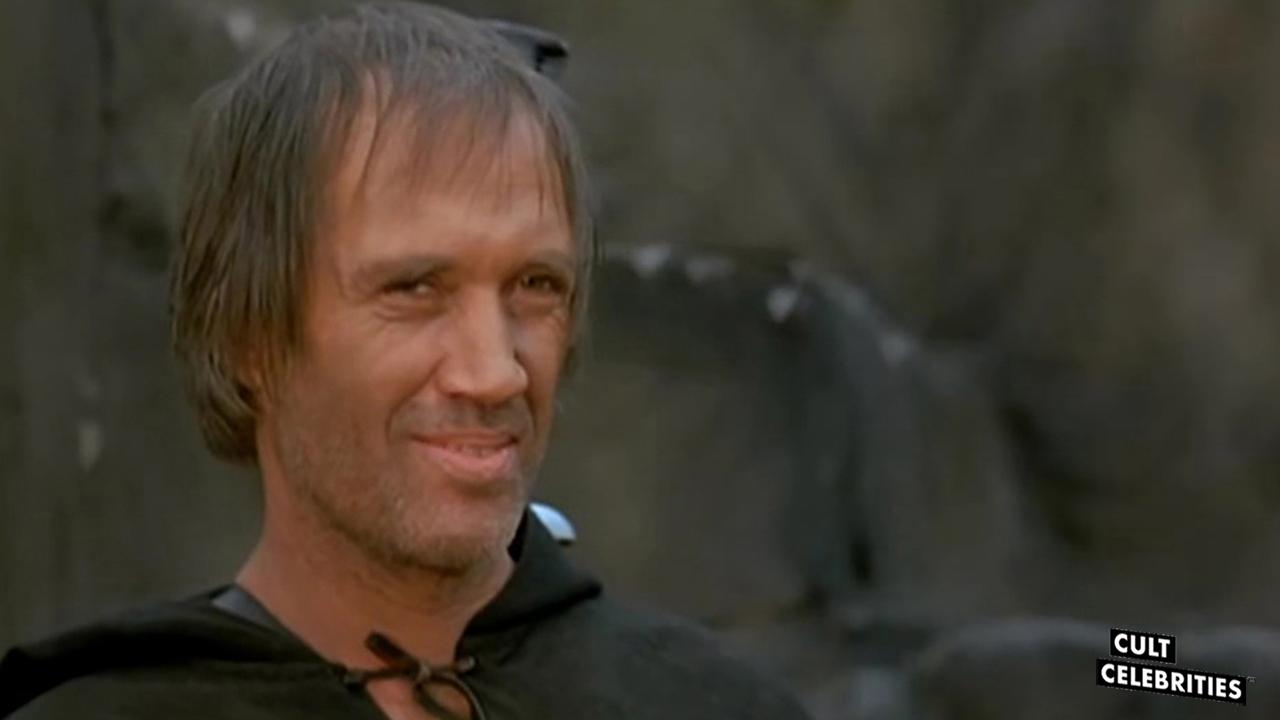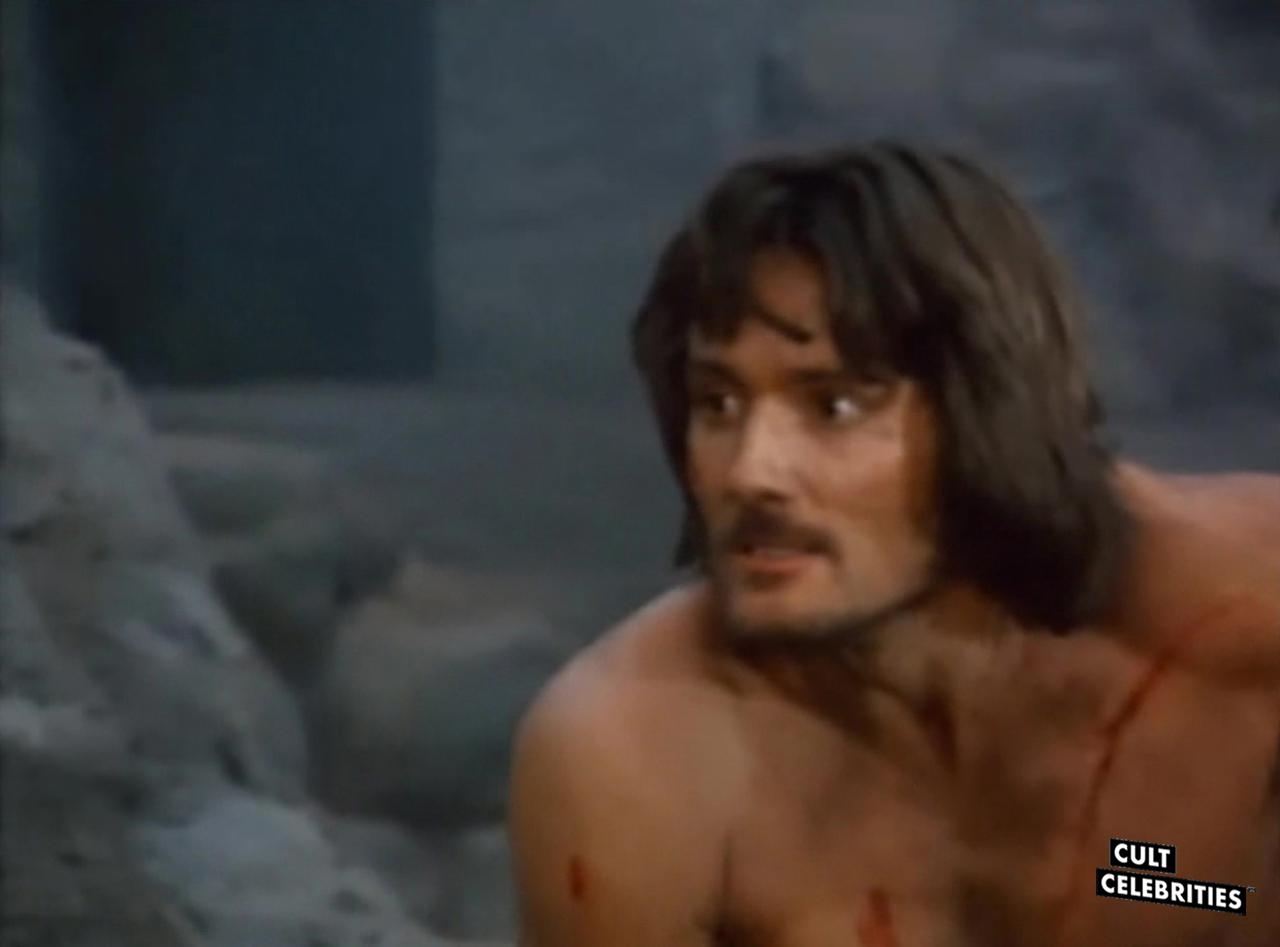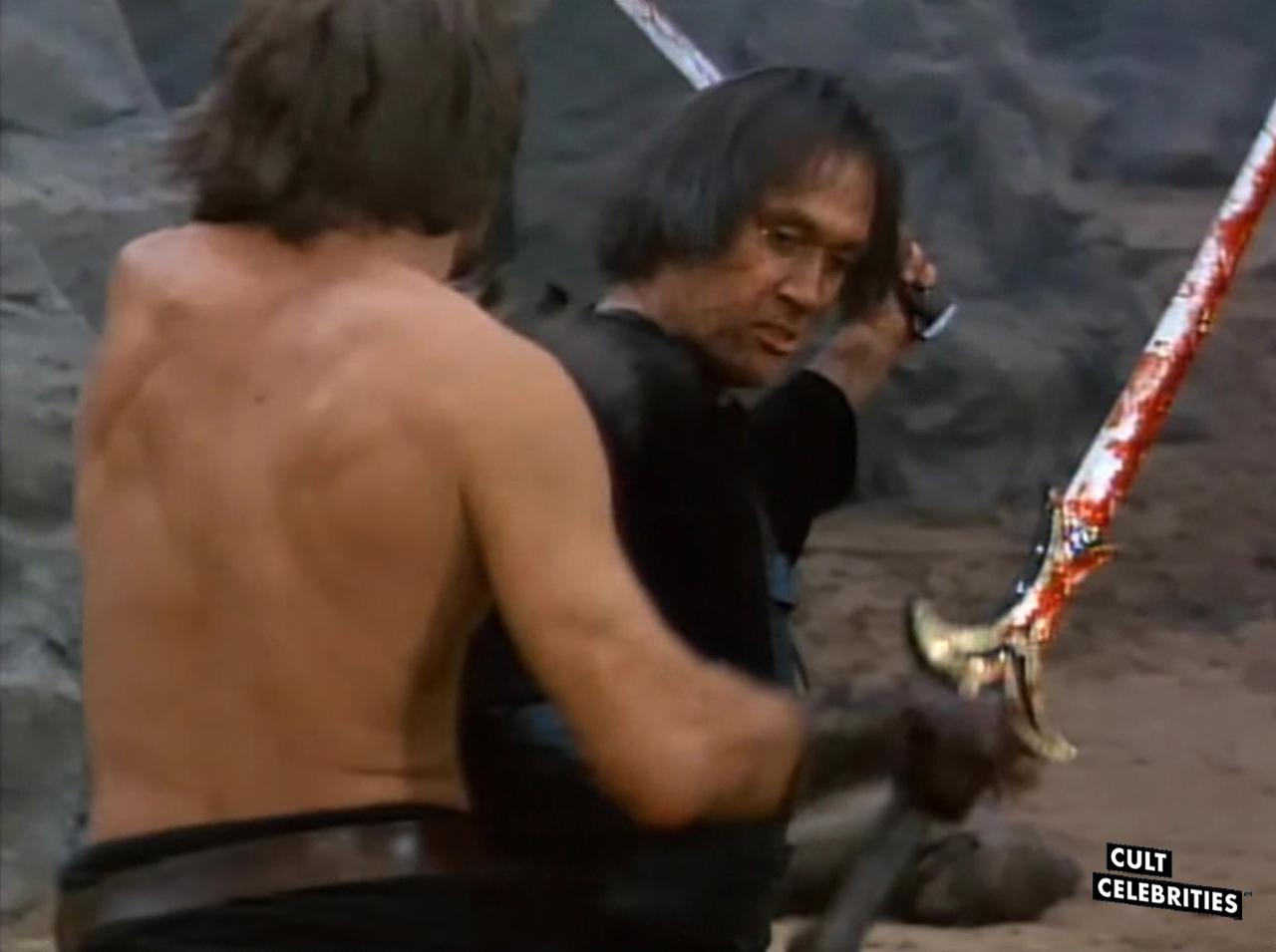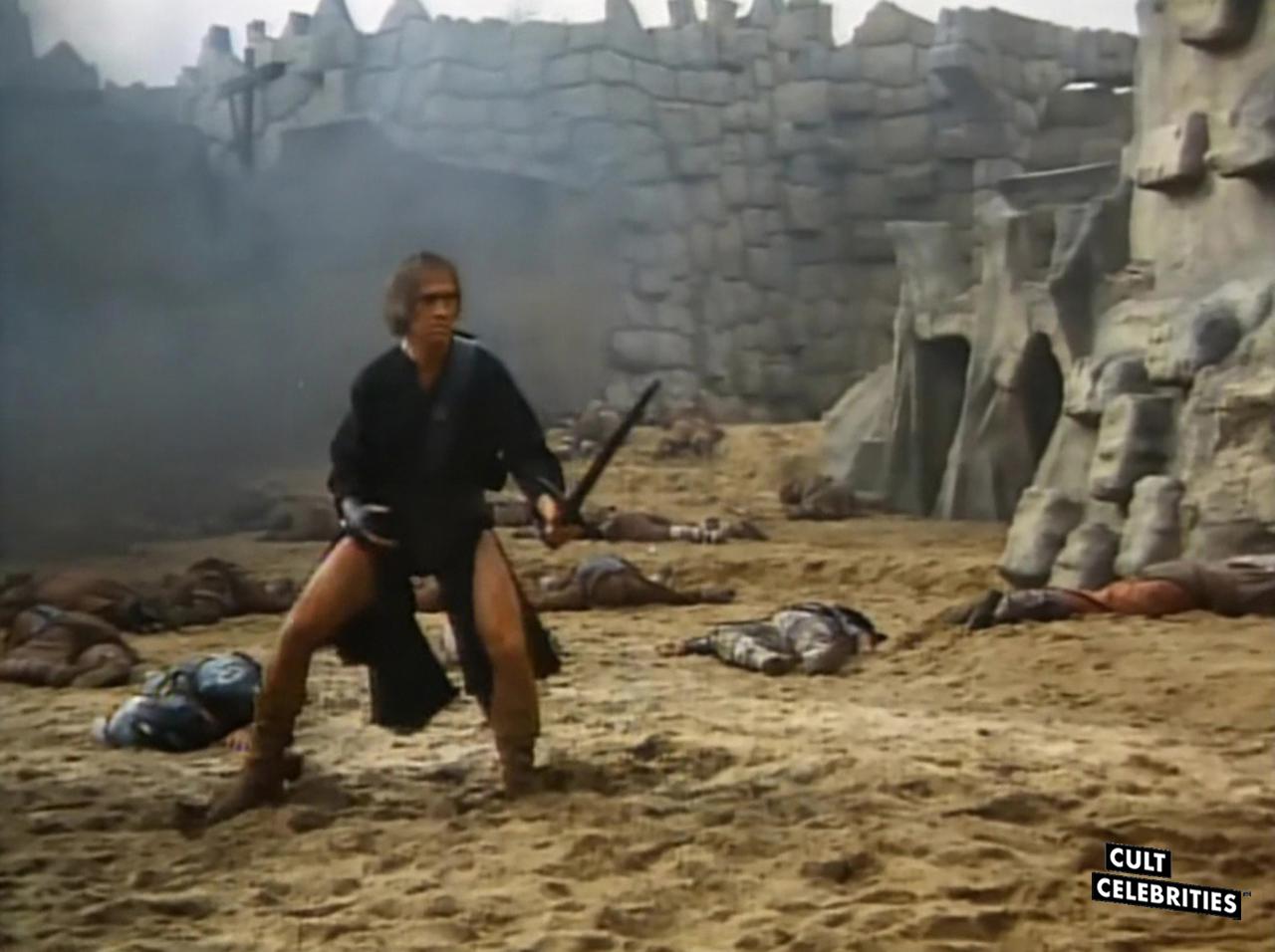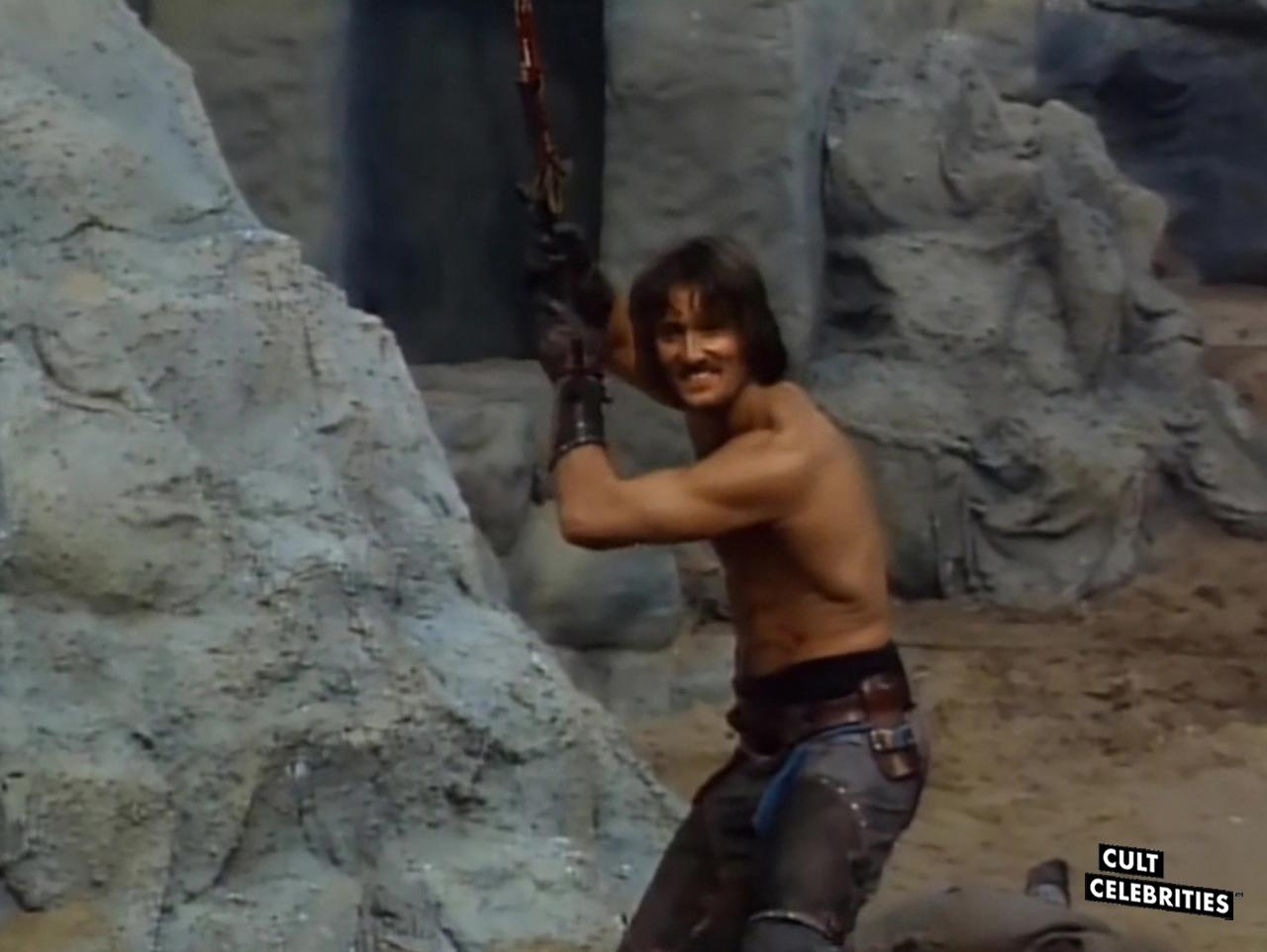 Stu has a bachelor's in English and two master's degrees in Psychology and Education. If the world were to collapse into oblivion, Stu would be humanity's choice to send to a bunker to preserve information and trivia belonging to cinema and television from the 1980s through 1990s. His favorite films and television shows include: Pulp Fiction, Curb Your Enthusiasm, Twin Peaks, The Sopranos, and Arrested Development.