Massimo Vanni is an Italian born actor famous for such films as The Inglorious Bastards (1978), Warriors of the Wasteland (1983) and Zombie 3 (1988).
Filmography
Hector the Mighty (1972)
High Crime (1973)
Lovers and Other Relatives (1974) as Mr. Muscle
Street Law (1974)
4 Crazy Draftees at the Army (1974)
Seven Beauties (1975)
Emanuelle's Revenge (1975)  as Robi
Cipolla Colt (1975)
Violent City (1975) as Valli
We Are No Angels (1975)
Keoma (1976)
The Loves and Times of Scaramouche (1976)
The Big Racket (1976)  as Vanni
A Special Cop in Action (1976) as Fabbri
Squadra antifurto (1976)  as Brigadiere Gargiulo
Rome: The Other Side of Violence (1976)
The Heroin Busters (1977)
Squadra antitruffa (1977) as Brigadiere Gargiulo
Napoli spara! (1977)
Poliziotto sprint (1977)
Destruction Force (1977)
Nerone (1977)
The Inglorious Bastards (1978)
Magnum Cop (1978) as Benito
Little Italy (1978) as Gargiulo
The House by the Edge of the Lake (1979)
Assassination on the Tiber (1979)
The Face with Two Left Feet (1979)
The Last Hunter (1980)
Il giorno del Cobra (1980)
Delitto a Porta Romana (1980)
The Last Shark (1981) as Jimmy 
Delitto al ristorante cinese (1981)
1990: The Bronx Warriors (1982) as Blade
La gorilla (1982)
Warriors of the Wasteland (1983) as Mako
Escape from the Bronx (1983)
Rats: Night of Terror (1984) as Taurus 
Blastfighter (1984)
Tuareg: The Desert Warrior (1984)
Delitto in Formula Uno (1984)
Light Blast (1985)
The Repenter (1985)
È arrivato mio fratello (1985)
Cuore di pietra (1985)
Il tenente dei carabinieri (1986)
Strike Commando (1987)
Double Target (1987)
Io e mia sorella (1987)
Zombie 3 (1988)
Robowar – Robot da guerra (1988) as Larry Guarino
Strike Commando 2 (1988)
Cop Game (1988)
Shocking Dark (1989) as Alex McBride
Sinbad of the Seven Seas (1989)
After Death (1989)
Born to Fight (1989)
Pierino Stecchino (1992)
Teste rasate (1993)
Una grande voglia d'amore (1993)
A Pure Formality (1994)
First Action Hero (1994)
Gallery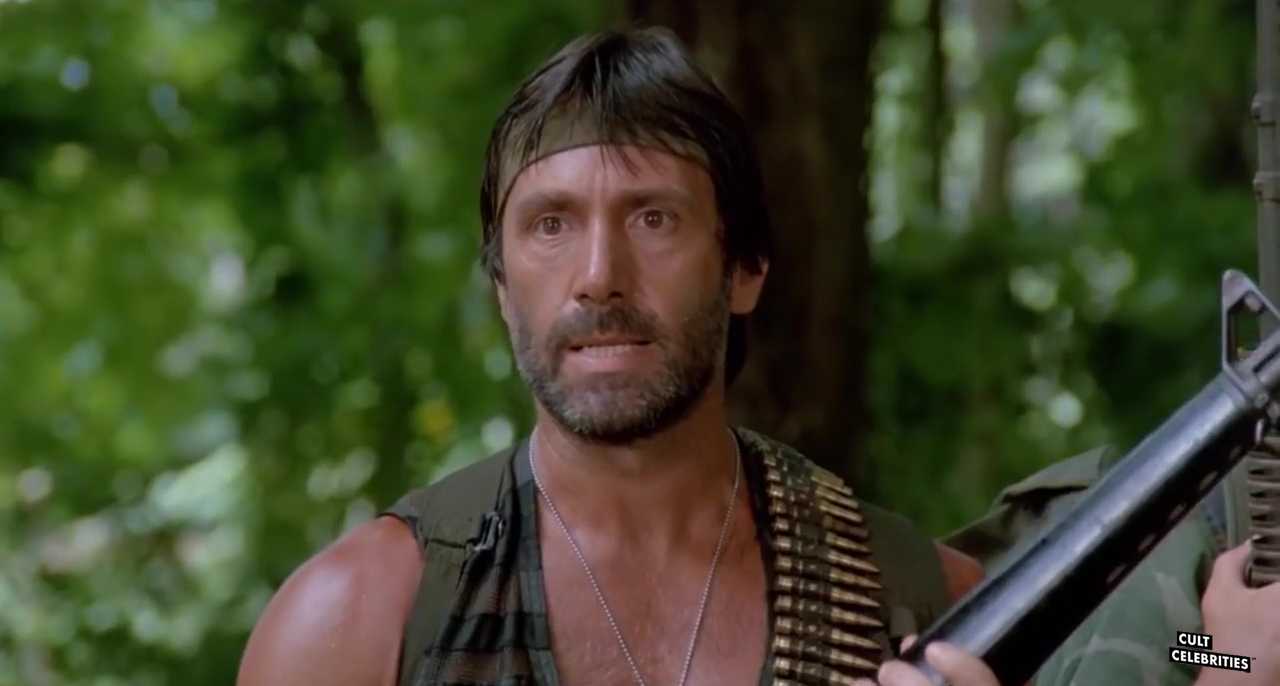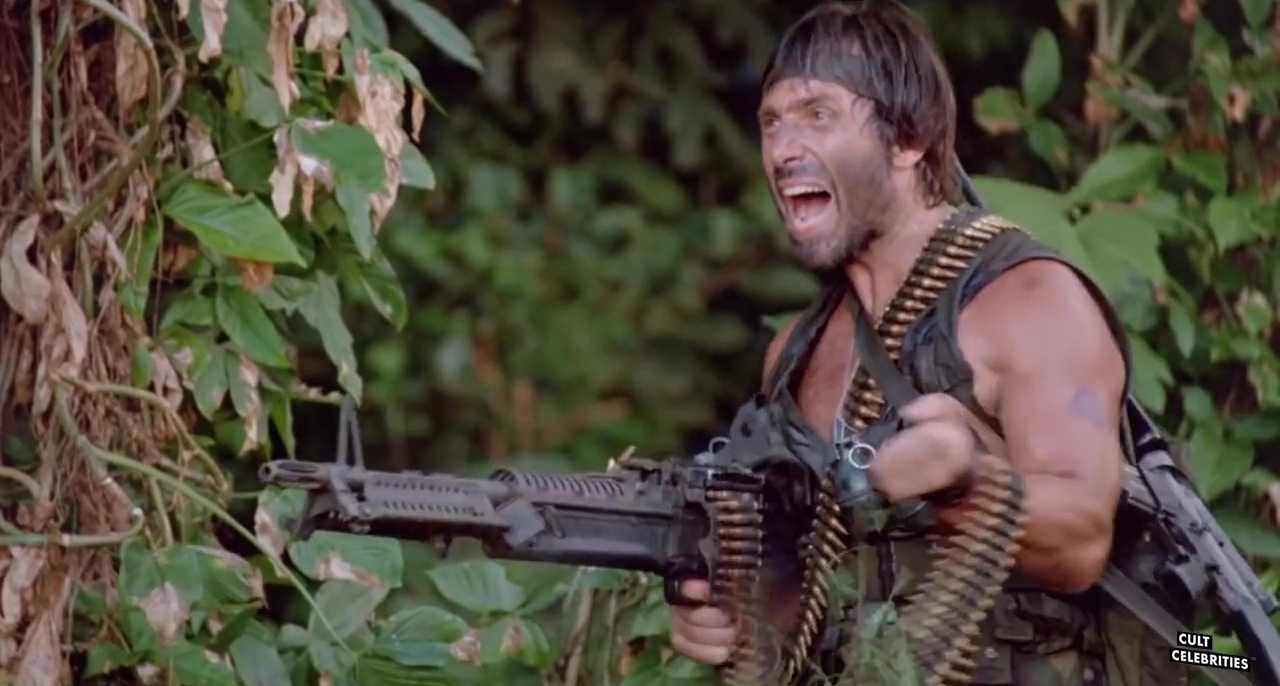 Stu has a bachelor's in English and two master's degrees in Psychology and Education. If the world were to collapse into oblivion, Stu would be humanity's choice to send to a bunker to preserve information and trivia belonging to cinema and television from the 1980s through 1990s. His favorite films and television shows include: Pulp Fiction, Curb Your Enthusiasm, Twin Peaks, The Sopranos, and Arrested Development.