Cali Timmins is an actress known for her role in Spacehunter (1983) and the soap opera Ryan's Hope. She continued to star in films and television shows throughout the 80s and 90s.
Biography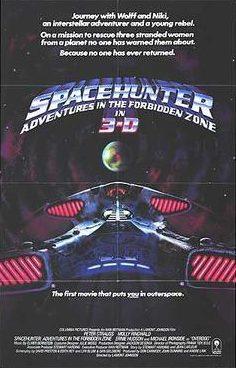 Cali Timmins was born on April 27th, 1963 in Montreal, Canada.
Timmins married her co-star from Ryan's Hope, Geoff Pierson, in 1997. They have two children, Emma and Michael.
Filmography
Cali has starred in these films and television shows:
Hangin' In (1981) as Susan
Spacehunter: Adventures in the Forbidden Zone (1983) as Nova
Loving Friends and Perfect Couples (1983)
The Hotel New Hampshire (1984) as Bitty Tuck
Ryan's Hope (1983–1989) as Maggie Shelby Greenberg Coleridge
Katts and Dog (1988–1989) as Maggie Davenport
Another World (1990–1991) as Paulina Cantrell Cory
Secret Service (1992) as Tanya Peterson
Street Legal (1993–1994) as Deborah Lowry
Forever Knight (1993) as Lili
Kung Fu: The Legend Continues (1993) as Valerie Mitchell
Walker, Texas Ranger (1993) as Ally Slade
Highlander: The Series (1994) as Iris
RoboCop (1994) as Tish
Due South (1994) as Julie
Murder, She Wrote (1995) as Barbie Lippin
Hard Evidence (1995 film) as Dina Davis
Frasier (1996) as Mary Anne
Cybill (1996) as Rebecca
The Takeover (1996) as Kathy
Sealed with a Kiss (1996) as Christine Bellows
Catch Me If You Can (1998) as Kid's Mother
Heaven's Fire (1999) as Fiona Dahl
The Pretender (2000) as Rebecca Simons
Gallery