A story is only as good as it's question. And few questions ever really capture our collective imaginations to the extent that they become part of our shared consensus reality, but who killed Laura Palmer was one such question.
Laura Palmer was the cinematic vehicle David Lynch used to introduce Sheryl Lee, an iconic scream-queen, to the world. 
But Twin Peaks was not the first time she had collaborated with David Lynch. In 1990 she starred in Wild at Heart alongside future Twin Peaks alumni Grace Zabriskie.
Over the course of several decades Sheryl Lee has distinguished herself in a gob smacking array of television and movie roles.
Today she continues to grab the imaginations of audiences all over this blue marble.
Sheryl Lee Filmography
Twin Peaks (1990–1991)
Wild at Heart (1990)
EX terebi (1990–1994)
Twin Peaks: Fire Walk with Me (1992)
Red Shoe Diaries (1992–1999)
Jersey Girl (1992)
Don't Do It (1994)
Follow the River (1995)
Notes from Underground (1995)
Homage (1995)
Mother Night (1996)
Bliss (1997)
The Blood Oranges (1997)
Vampires (1998)
Kiss the Sky (1998)
Angel's Dance (1999)
One Tree Hill (2003–2012)
House (2004–2012)
Paradise, Texas (2005)
State of Mind (2007)
Winter's Bone (2010)
Texas Killing Fields (2011)
Perception (2012–2015)
Twin Peaks: The Missing Pieces (2014)
Sheryl Lee Photo Gallery
Sheryl Lee in Twin Peaks (1990)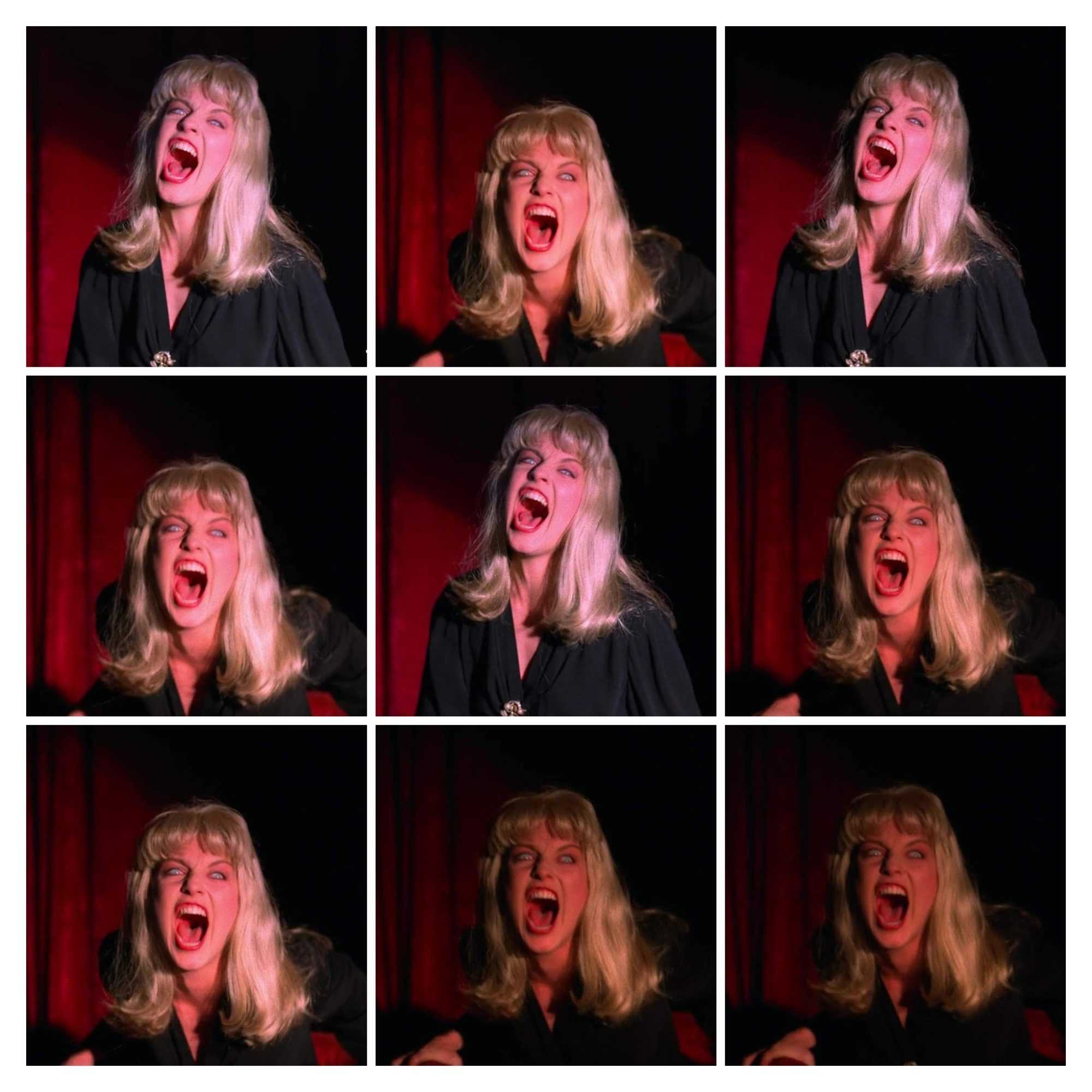 Interests include:: coffee, jackhammers, grandma's medicine cabinet and sympathetic yawning.