Kathleen Kinmont is an American actress known for such important films as Hardbodies (1984), Halloween 4: The Return of Michael Myers and Bride of Re-Animator (1990) costarring with Jeffrey Combs.
Biography
Kathleen Kinmont was born on February 3, 1965 to Jack Smith and actress Abby Dalton.
She was married to Lorenzo Lamas, the two having met 0n Falcon Crest, one of my grandma's favorite stories, which Dalton just happened to be starring in as well.
But they would soon both drink from the chalice of regret and call it quits while working on the television show Renegade (the 1990s last safe space for white denim vests).
Kinmont would marry and divorce two subsequent times: once to Jere Burns and then to Douglas Swander.
Today she is a yoga instructor, blogger and published author.
She can be found online at her website 
Kathleen Kinmont Filmography
The Joey Bishop Show (1961–1965)
Days of Our Lives (1965– )
Dallas (1978–1991)
Santa Barbara (1984–1993)
Hardbodies (1984)
The Master (1984)
Fraternity Vacation (1985)
Winners Take All (1987)
Halloween 4: The Return of Michael Myers
Phoenix the Warrior (1988)
Baywatch (1989–2001)
Rush Week (1989)
Roller Blade Warriors: Taken by Force (1989)
Snake Eater II: The Drug Buster (1989)
Midnight (1989)
Bride of Re-Animator (1990)
DEA (1990–1991)
Silk Stalkings (1991–1999)
Night of the Warrior (1991)
The Art of Dying (1991)
Renegade (1992–1997)
Final Impact (1992)
CIA Code Name: Alexa (1992)
Sweet Justice (1993)
CIA II: Target Alexa (1993)
Fist Fighter 2 (1993)
Wild West Showdown (1994– )
Stormswept (1995)
Texas Payback (1995)
That Thing You Do! (1996)
Punctul zero (1996)
The Wonderful World of Disney (1997–2005)
The Corporate Ladder (1997)
Stranger in the House (1997)
Mortal Kombat: Conquest (1998–1999)
Match Game (1998–1999)
Gangland (2001)
Psychotic (2002)
Lime Salted Love (2006)
Prank (2008)
Gallery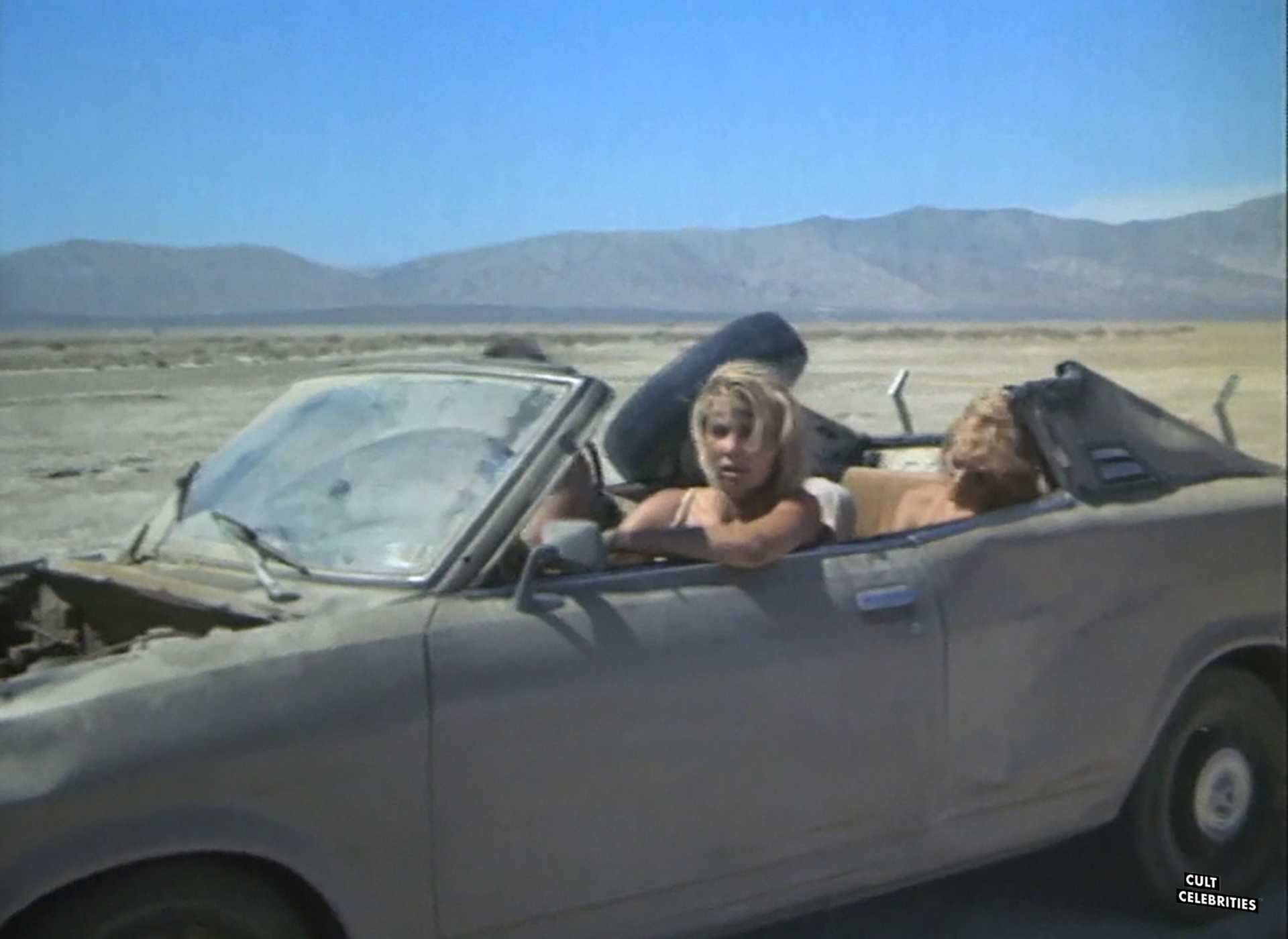 Kathleen Kinmont in Phoenix: The Warrior (1988)
Interests include:: coffee, jackhammers, grandma's medicine cabinet and sympathetic yawning.