The 1987 film Gor is a science fiction film originally released to poor reviews by the Cannon Group, but the film has since garnered a cult status. The film was considered so bad that Ballantine Books refused to do a novel tie-in with the book that the movie was originally based from, Tarnsman Of Gor by John Norman.
The film is a mixture of science fiction and sword & sorcery.
Movie Plot
The movie begins with a physics professor named Tarl Cabot (played by Urbano Barberini) transporting himself to the planet of Gor via a magical ring.
Tarl finds himself in the midst of a brutal attack on a small village by the minions of Sarm (played by Oliver Reed) a king who is searching for the mythological Home Stone. This item is able to teleport people between Gor and Earth. Tarl fights the army of warriors and kills Sarm's son, then is abandoned in the desert and thought dead.
Tarl is revived and nursed to life by Talena (played by Rebecca Ferratti) a barbarian woman. Tarl finds out that Talena's father, a barbarian leader, is in captivity in the hands of Sarm, who has also gotten his hands on the Home Stone.
Tarl and Talena journey to the realm of Sarm, get captured, and then he escapes. Tarl pulls together a band of rebels and kills Sarm, rescues Talena and her father, and take back the Home Stone. They quickly return to Talena's homeland, fall in love, and then he accidentally transports himself back to Earth with the Home Stone.
Gor (1987) Photo Gallery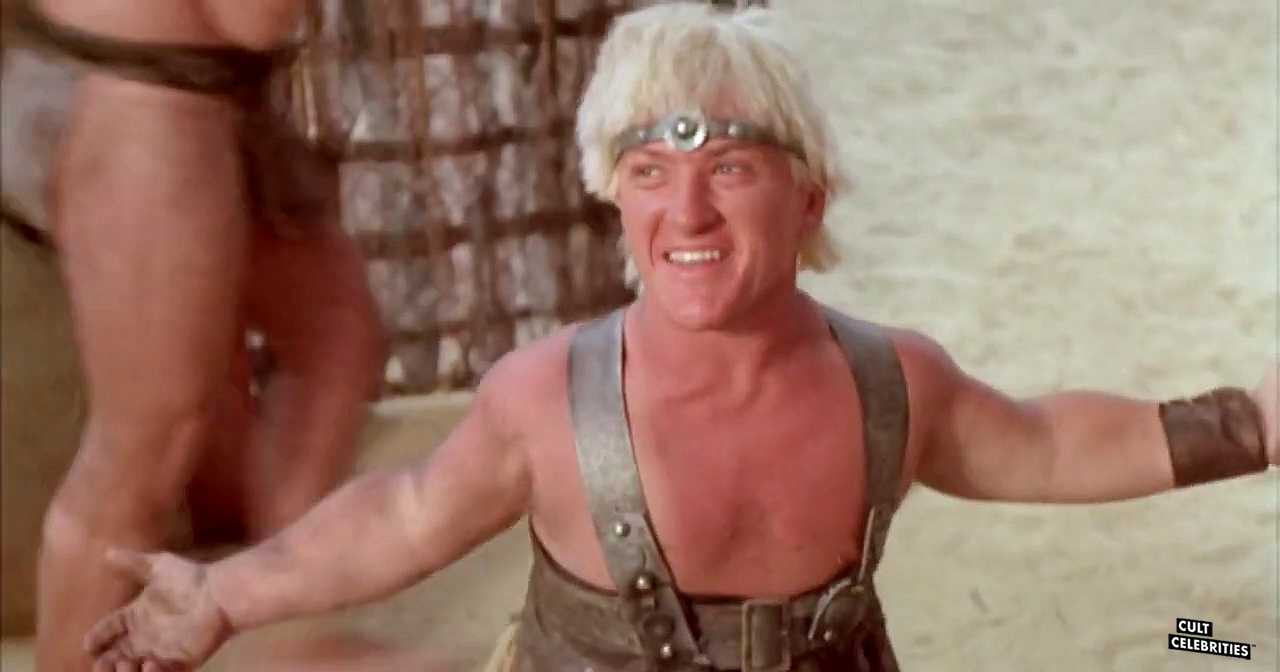 Gil has a bachelor's in communication, and attended film school in Los Angeles. He worked in film & media production for several years, traveling to over 45 countries, before cofounding a marketing company. Obsessed with feel-good 80s teen comedies, sword-and-sorcery films, and gritty sci fi noir, Gildner is a fan of the weird and campy. His favorite films include Blade Runner, Alien, Mad Max, and Drive.