Deborah Richter (also known as Debi Richter) is an actress born on September 7th, 1964.
She is known for her appearances in Cyborg, Midnight Madness in 1980 (a film in which she co-starred alongside an up and coming Michael J. Fox, a quintessential star of the 1980's).
Deborah Richter Biography
Deborah began working as an actress in numerous television and film roles as a young teen, especially in genre movies.
Richter played the regular character Daryl Ann on Hill Street Blues for five years in the '80's
As well as the daytime soap opera All Is Forgiven.
1979     Ms. Richter was fortuitously cast in the comedy film Swap Meet where she acted opposite Jon Gries (better known for his iconic portrayal of Uncle Rico in the Napoleon Dynamite universe).
1984     Ms. Richter gets a big break as Heidi in Hot Moves with Jill Schoelen and Monique Gabrielle.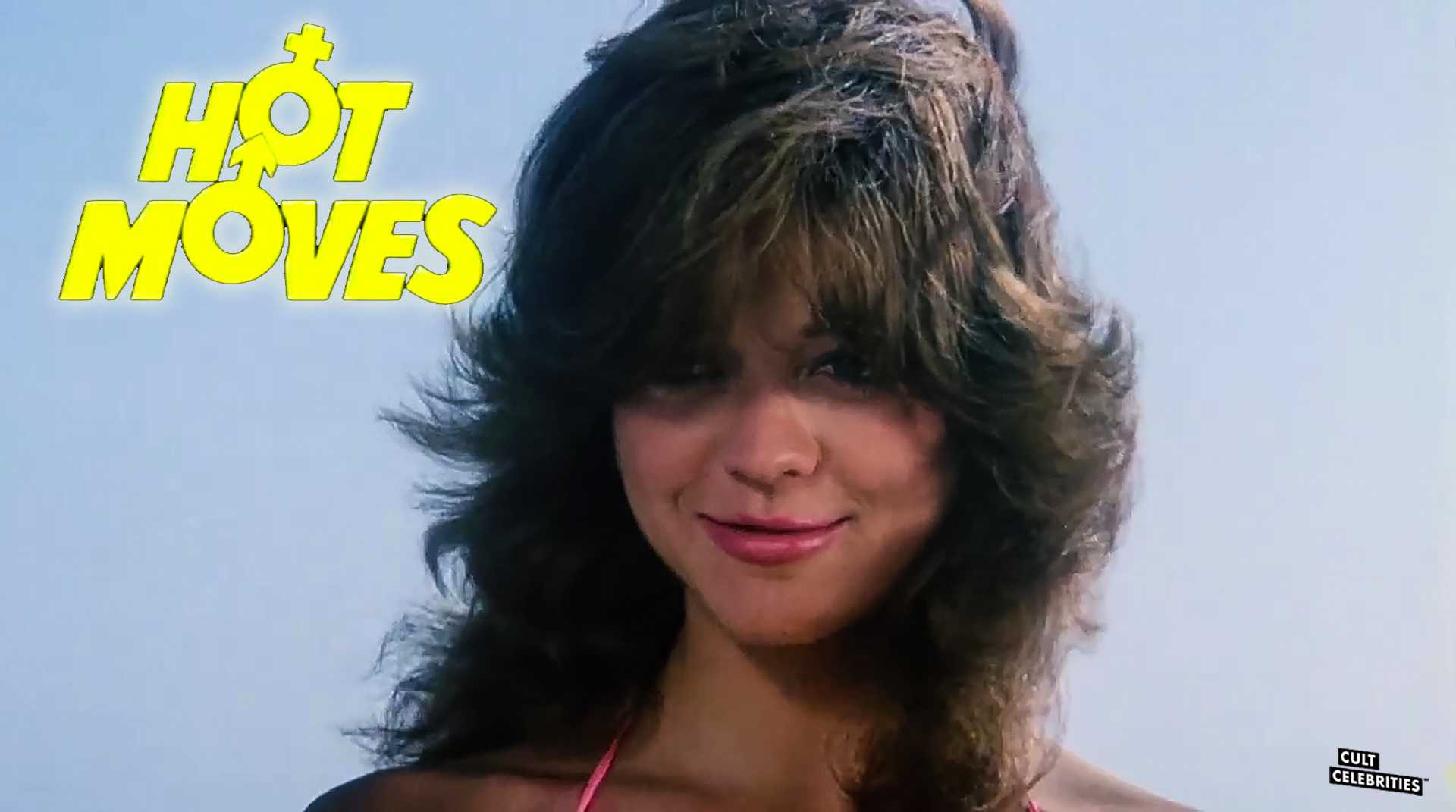 Hot Moves is a teenage, coming of age story.
We've seen it all before. A thousand times I say.
The story begins when our buxom heroes are rescued from the 7th circle of hell (the "loving embrace" of their two parent homes) and dropped onto the sandy shores of southern California. Grappling with a harsh new reality their harrowing journey only deepens
                       **leaning forward with anticipation
1987     
Deborah Richter starred in Square Dance.
Alongside a young, but precociously mature actress Winona Ryder and the seemingly ageless Rob Low.
1988
Another banner year: Richter stars with Jean-Claude Van Damme in a little ole movie called Cyborg
Uh? Ever heard of it?
Cannon Films produced Cyborg so you might, say it's in the canon of Cannon films. "Thank you."
Starring with martial arts expert and global mega star Jean-Claude certainly was a real honor for Miss Richter.
I know because he always told her. Every day.
Made a real point about it too.
Made the cast and crew gather around and listen.
Always walking off muttering about "my diet Cherry Coke…"
1989
Richter starred in the William Webb directed film The Banker with Duncan Regehr and Leif Garrett (aka Behind the Music crying jag)
Deborah Richter starred in numerous other popular movies throughout the '80's and '90's and continues to act to this very day.
Filmography
One on One (1977)
Hometown U.S.A. (1979)
Swap Meet (1979) as Susan
Midnight Madness (1980)
Gorp (1980)
Hot Moves (1984) as Heidi
Square Dance (1987) as Gwen
Promised Land (1987)
The Banker (1989)
Cyborg (1989) as Nady Simmons
Cahoots (2001)
Deborah Richter Photo Gallery
Interests include:: coffee, jackhammers, grandma's medicine cabinet and sympathetic yawning.