Today we have the pleasure of sitting down with Matt Spease, an Arkansas-based director of cult horror films. We reviewed one of his latest films, 2018's Then The Night Comes, a couple months back.
Tell us a little bit about your beginnings. Your origin story, so to speak. How did you get into filmmaking, and what made you choose this path over others?
I have always been a movie fan, from loving the Three Stooges, to watching the old Universal Monster films late nights growing up with my dad, to the film that inspired me to become a serious filmmaker. John Carpenter's original 1978 masterpiece Halloween. In fact, one of my favorite scenes I shot in The Chameleon Killer (or any of my films) was a take on Carpenter's kill of the Annie character. I started making short films in 1992 with Three Stooges style comedies (much like Sam Raimi and Bruce Campbell did) and a horror series called Killseeker, then in 1996 I did the short film Evil on Queen Street.
But I didn't make my filmmaking official until 2001 when I formed the company Matt Spease Productions with my father. Our only film under that label was a Star Wars parody which was in itself a remake of a Stooges style short film titled The Stooges: Episode V – Die, Stooges, Die.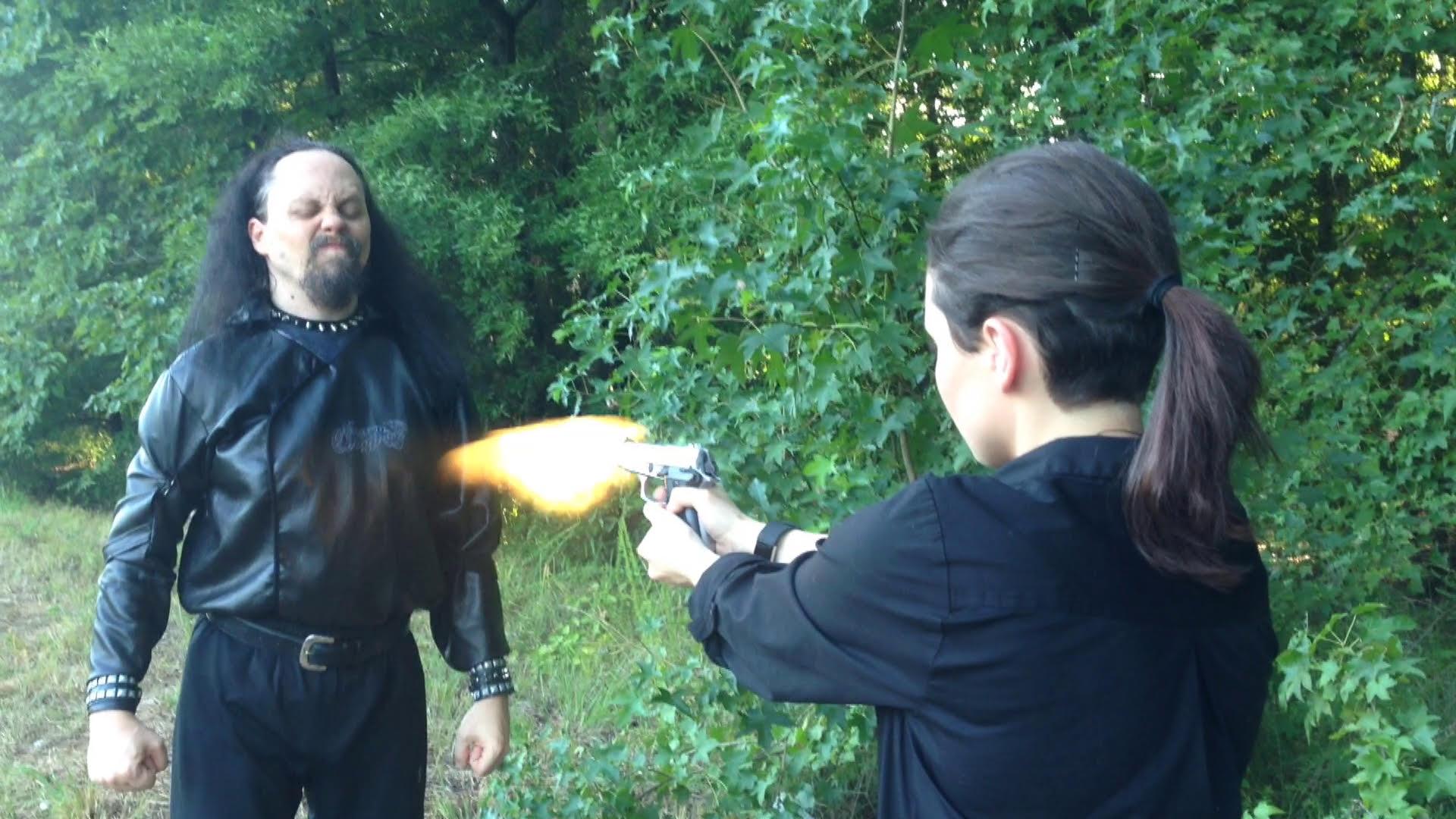 In 2002 we changed the name of the company to Dark Night Films under which I remade Evil on Queen Street starring pro wrestler Violet Flame. In 2003 while making The Chameleon Killer starring Violet Flame & Brian Ramme, we tried to form a sci-fi branch to our films called Lighthouse Pictures with a somewhat serious remake of The Stooges titled Dark World: Duel of the Assassins, but that was a huge misstep. After that we had another misstep doing 2 fan films, Jason Vs. Leatherface and then Michael Vs. Jason in 2004, that same year we did a failed horror anthology film called Evil Deeds…
After that we did a sort of a reboot to the Evil on Queen Street series with the prequel short films, which we unwisely tried to merge into a feature that same year. Then we finally started to hit our stride in 2008 with a follow up to the prequel shorts, Evil on Queen Street. 2009 saw a high for the company with the release of Indestructible starring Phil Giourousis & newcomer Mimi Tran and a sort of a low with the lackluster sequel Evil on Queen Street: Domination starring Steve Austin & newcomer Taihiti Jones. 2010 we rebooted Evil Deeds... with Evil Deeds 2, which had no connection to the 2004 film at all (which looking back I wish I would have just titled it simply Evil Deeds). 2011 saw the release of a successful sequel to The Chameleon Killer titled Silent Vengeance, which was slightly hampered by a bland cover art (this has since been thankfully corrected). And the years following saw the release of 2 more highly successful Evil Deeds films, Evil Deeds 3 in 2013 and Evil Deeds: Full Circle in 2016. Then we finally got a successful sequel to the films with the release of Mark of Death starring Hailee Mason & Anthony Baker in 2017.
And 2018 was a banner year for Dark Night Films with the release of 2 of our best made films to date Then the Night Comes starring Holly Petty & Miracle Davis, and Indestructible: Afterlife starring Jessica Brasher & Jade Michael LaFont!!
What is your favorite film so far that you've made?
I would say right now without a doubt, my favorite film is currently Indestructible: Afterlife. I wasn't too excited about returning to this film playing the role of James Kirby again. Indestructible was fun playing basically an unmasked Michael Myers, but I told the writer John Vasiliou that if I'm going to come back to play this role, I want the character to evolve and not just remain the same old silent killer. He did that, but reading the script isn't the same as playing it and once I got on set and was bringing the character to life it was kick ass! I enjoyed playing the role way more in the sequel since it was such a cool change for a slasher film to have the killer evolve and not just stay the same with just new victims to slaughter. Not only that but the quality of the footage and the camera work is top notch, as is the awesome cast around my character, that casting director Buddy Campbell had signed on for the film. So, yes this is easily my favorite film that I've done so far!
What are your favorite 5 films, and do they influence your work?
As I said earlier, one of my favorite films of all time is John Carpenter's Halloween. I'm such a fan of the series overall that I was super pissed with the stupid ass new Halloween they just brought out. They claimed it was a direct sequel to the original and would keep the feel of that film and that Michael would feel like a continuation of the original character… yet when the film came out it was just a bunch of remade scenes from the series that it was supposed to be ignoring (and the scenes were nowhere near as good as the scenes they were replacing) and Michael was basically just the same idiotic over violent version of the character that Rob Zombie created in his films! But yeah, there isn't a moment when I'm doing an intense scene when I'm not inspired by the original film or it's OG sequels.
I love Tombstone, the greatest western film of all time in my opinion. It has the best acting ensemble you could ever ask for in a film like this, from Val Kilmer, Kurt Russell, Sam Elliott, Powers Boothe, Michael Biehn, to even Billy Bob Thorton. The film is amazing in every way, Val of course steals every scene he's in and cemented himself as one of the finest actors of all time. And of course elements of this great film have creeped into my films from time to time.
Next I'd say, Fright Night (1985), this is simply one of the greatest vampire films of all time. Although William Ragsdale was possibly too old to be playing the role of Charley, he still makes it work, and Chris Sarandon is the coolest and most seductive vampire onscreen ever. His seduction of Amanda Bearse's character in the night club is so sexy. Tom Holland's directing and set up of the key scenes was brilliant, and last but not least we have Roddy McDowell… his portrayal is perfect in every way. This great film is a super inspiration for me in a lot of my more recent works.
Then we have The Crow (1994), I was a huge fan of Brandon Lee and was super excited when he was cast as Eric Draven. I literally cried when I found out about the accident on the set that killed him. I still get emotional in the final scenes of the film when Eric returns to Shelly's grave. Brandon gave the best performance of his career in the film, it's such a shame it was his last. Of course this film was some of the inspiration for Mark of Death.
And last but not least would be Friday the 13th: The Final Chapter, this film for me was the best F13 movie ever, it hit all the right marks. The acting was surprisingly good throughout by all the characters, Jason as played by Ted White was the scariest and most deadly he ever was. The direction by Joseph Zito was excellent, combined with some of the best editing in the series to date, and Tom Savini returned to do some of the most brutal deaths in the series history. And yes this film and the rest of the series has inspired me in my films.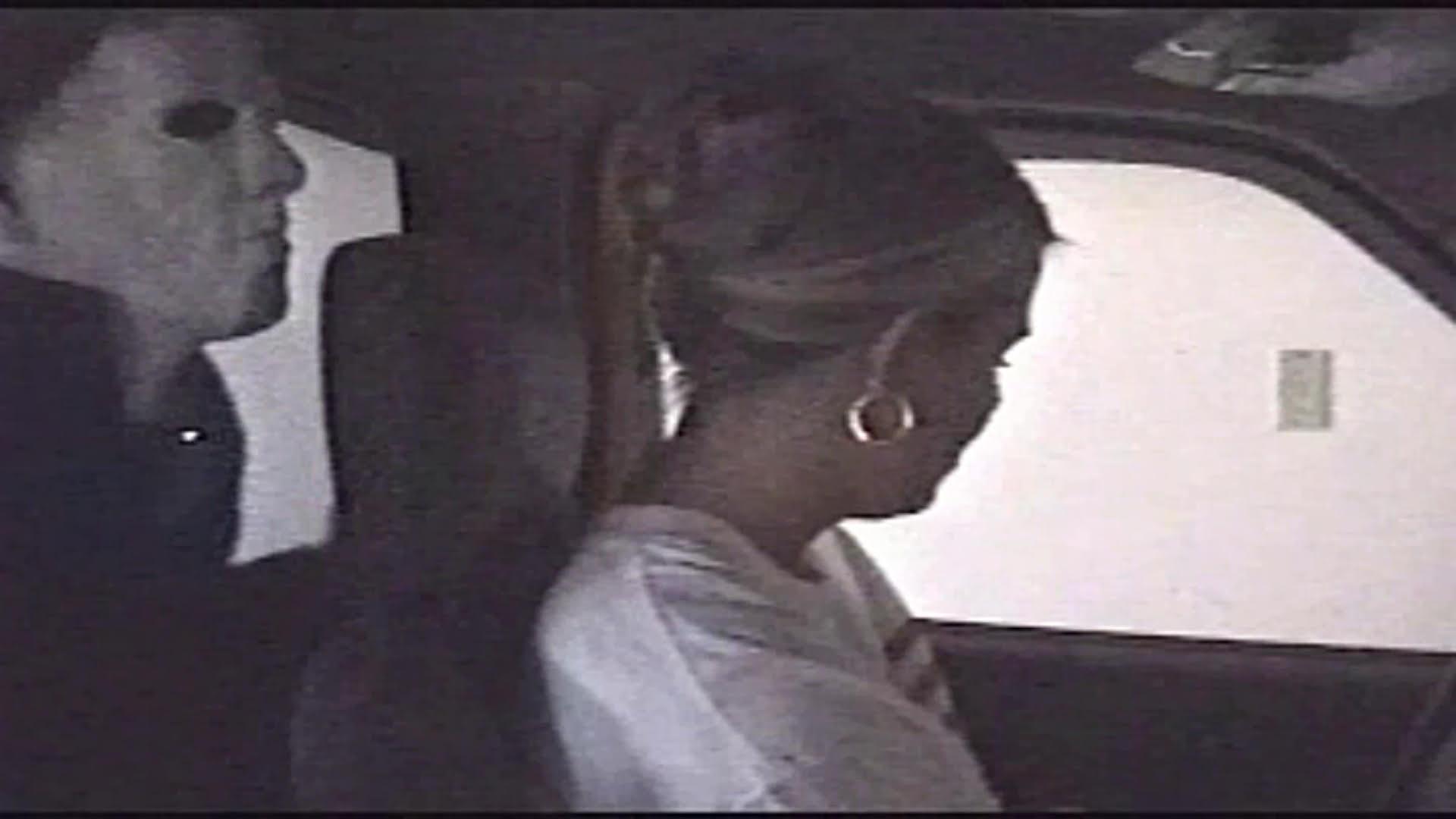 Which part of filmmaking do you enjoy the most – editing, writing, shooting, acting, etc?
Back before I shot Indestructible: Afterlife, I would have said editing was my favorite aspect of film making, but I have had so much fun playing James Kirby since Afterlife that I'd have to say acting is right now my favorite.
What two or three filmmakers making movies today do you think are underrated?
I would say Dwight H. Little is one that doesn't get the credit he deserves, he did such an amazing job on Halloween 4: The Return of Michael Myers (a film that in some ways in my opinion was better acted then even the original). He then did another great horror film with the hugely underrated Phantom of the Opera. Then he directed what is probably one of the best Steven Seagal films ever with Marked for Death. He followed directing that with directing a great action film, Rapid Fire! Real shame he's more relegated to TV work now.
Another underrated director is Andrew Davis who directed the highly underrated 1983 slasher film The Final Terror. Then made Code of Silence with Chuck Norris and Above the Law with Steven Seagal, before doing the excellent film The Package. Then he reunited with both Steven Seagal and Tommy Lee Jones on the superb Under Siege… then made his ultimate cool movie with The Fugitive!
Tell us a little bit about your current production setup: cameras, equipment, editing stack?
I'm currently shooting all of my most recent films (partially on Then the Night Comes) with phone video, the quality on the video on these things is better then most high dollar cameras… if I'd have known about this sooner, more of my last few films would have been shot this way. We use aluminum umbrella lights with both soft LED bulbs for indoor shooting and large flood bulbs for night shooting as well as using standard flood lighting as well more recently.
If you were given the opportunity to remake any film or produce a film in any given franchise, what would it be?
I don't know of any film I'd like to remake, I've already kinda remade a film that I thought needed it with Silent Rage in the original Indestructible. Since Silent Rage had a great premise but it failed in giving the killer any real back history prior to him losing it and going on his initial killing spree before being killed by the sheriff's deputies. And then it failed in it's ending cause it had it's indestructible killer get his ass kicked by Chuck Norris. But if I could erase one film from existence and replace it with something else though, it would definitely be that terrible new Halloween. I'd make it a direct sequel to Halloween 6 and ignore the story lines created in H20 and Resurrection.
If you were given $100,000 to spend on a movie production, what would you spend it on?
With that kind of money I would probably hire a great fx artist similar to Tom Savini or get a top genre name in the film like Danielle Harris or someone like that.
What's next for you and your production company?
We are currently wrapping up filming on Indestructible: Reckoning starring Lauren Lasseigne & Emmi Mullen, then we're working on a secret project that should finish filming by the end of April, and after that we'll start filming on our much anticipated vampire film Dark Night starring Samantha M. Shaw & Buddy Campbell. Meanwhile writer John Vasiliou will be working on another secret project's script and Then the Night Comes Again!!
***
Thanks, Matt, for sitting down with us and giving us an overview of what's been happening and what's to come. For those interested in Matt's movies, check out his production company website at www.darknightfilms.com, where you can order or stream his films!
Gil has a bachelor's in communication, and attended film school in Los Angeles. He worked in film & media production for several years, traveling to over 45 countries, before cofounding a marketing company. Obsessed with feel-good 80s teen comedies, sword-and-sorcery films, and gritty sci fi noir, Gildner is a fan of the weird and campy. His favorite films include Blade Runner, Alien, Mad Max, and Drive.